Glamour Gals Accessory Page
Glamour Gals need to have fun! Here is a list of all the various play sets and other merchandise available for Glamour Gals dolls. The ** indicates I need the set or pieces for the set. Please E mail me if you would have those pieces for sale.
Dateline Sets
Dateline sets include a Glamour Guy and a great date set up for his favorite Gal. Click on their name for descriptions of the doll.
Picnic Pizazz
beach ball
thermos
umbrella w/stick
picnic basket
2 food trays
radio
camera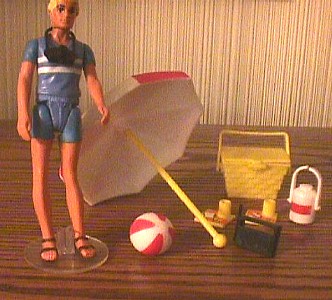 Dual Dynamo
motorbike
2 helmets
**backpack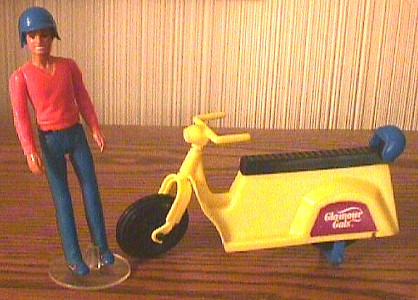 **Dinner for 2
table top and bottom
red table cloth
2 chairs
2 place settings
turkey and lid
candlestick
I need the complete set with Brian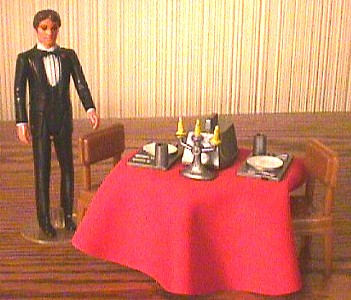 Sets with Dolls included
Ocean Queen Crew Set
life ring
lounge chair
deck chair
drink cart
2 trays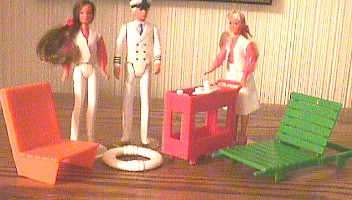 Glamour Gals Rock Band
Wedding Day
Gazebo
lace
suitcase
6 aisle posts
cake
bottle of champaign
2 glasses
2 benches/tables
lectern
2 kids wedding rings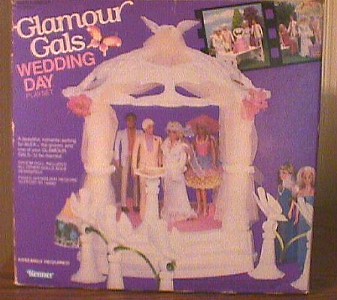 **Glamour Gals--Girls on the Go
set includes 4 dolls with stands and combs
LONI in Candy Kisses
SHARA in Rootin Tootin Rose
JESSIE in Jean Supreme
DANNI in Rose Colored Dreams
Sears Exclusive "White Box Set"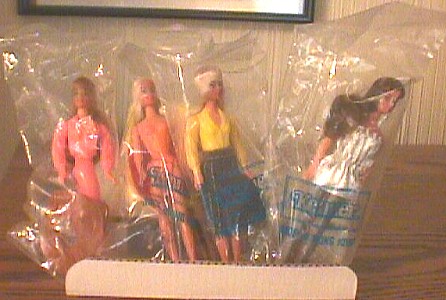 Other Play Sets and Items
Glamour Gals Firebird
red car with Goodyear tires
seats fold up
comes with 2 pieces of luggage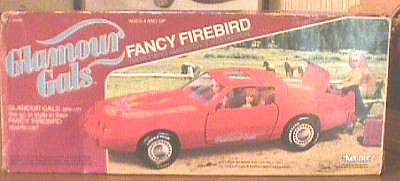 Glamour Gals Showplace
holds 16 dolls
has a revolving area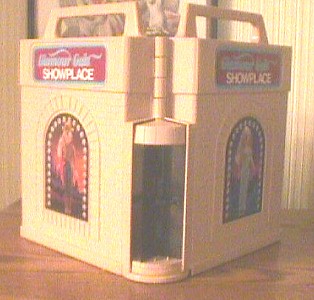 Diamond Jubilee Show Horse
horse
trophy
saddle
reins
neck decoration
pail
blue ribbon
brush
comb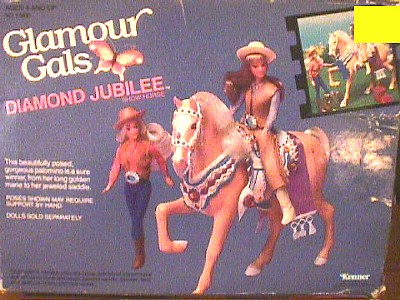 Party Place
3 room house
lounge chair
deck chair
BBQ grill with lid
turkey
bed
divider
table lamp
end table
dresser
3 section couch
easy chair
coffee table
floor lamp
stereo
2 speakers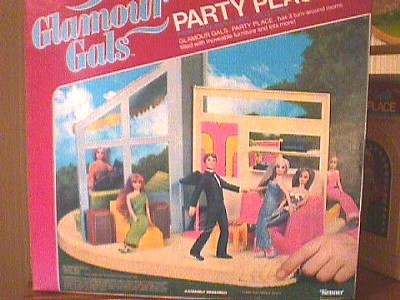 **Beauty Salon
Need information on this set
Fashion Boutique Purse
Purse holds 4 dolls
looks like a store front
Fashion Cafe Purse
Purse holds 4 dolls
looks like a cafe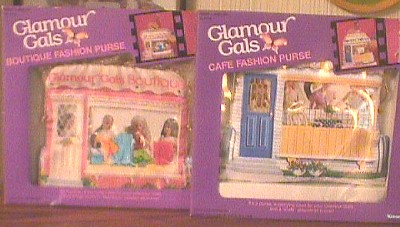 Glamour Gals Fashion Travel Accessories
mail in offer only
comb
wallet
cup
camera
perfume bottle
hair dryer
map
pink/purple donut shaped hat
pink/purple bag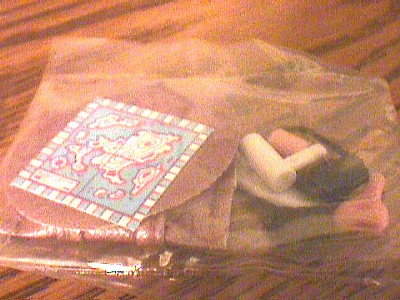 Ocean Queen Cruise Ship
over 50 pieces!
6 dinner chairs
dinner table
table cloth
microphone
2 captains chairs
bars of gold
hair dryer
18 various sized bottles**(I need a few!)
beauty chair
exam chair
**dresser
divider
2 shuffleboard sticks**(I need one)
6 shuffleboard pucks**(I need a few)
2 hooks for lifeboat
**lifeboat
3 lounge chairs
3 deck chairs
3 towels
bed
bedspread
end table
phone
easy chair
telescope
railing
heart shaped pool
2 ladders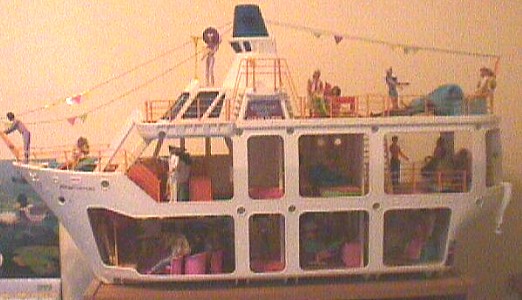 **Glamour Gals Stage Stand
holds 16 Glamour Gals
mail in offer only
**Glamour Dolls Vinyl Case
generic case that states it holds "Glamour Gals, Dazzle Dolls, or Glitter Girls"
holds 8 dolls
has room for combs and stands
**Glamour Gals Coloring Book
Click HERE to go back to Glamour Gals ID page
Click HERE to Email me