Brik's Glamour Gals Page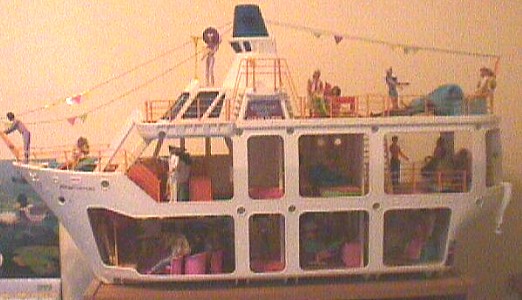 Hello and Welcome to my website! This site is devoted to one of my favorite collecting pursuits--Kenner Glamour Gals--miniature fashion dolls from the early 1980s. Glamour Gals were a lot like Barbie--they have beautiful clothes, handsome boyfriends, and great accessories to enhance a little girls imagination. What I like about them today is that they are so 1980s--Big hair and great clothes!
Do you have a Glamour Gal doll and wondering which one you have? Well this is the site for you! To my knowledge, there are close to 80 different Gals and Guys that were made--if you see a doll or any other information missing from my identification pages, please E mail me! I would correspond with any Glamour Gal collectors so drop me a line!
**Also, a special thanks to Sarah for complying much of the information found on this site!!! YEA SARAH!**
Glamour Gals
4 1/4 inches tall
both torso and head marked "CPG 1981"
torso marked "Hong Kong"
rooted hair
feet 3/8" long with small hole in bottom of each foot (for stand)
legs wired internally (allows posing)
waist joint straight across (not at an angle)
Glamour Guys--the same with the exception of molded hair and standing 4 3/4 inches tall
If your doll does not fit the descriptions provided, it may be a Dazzle Doll, Glitter Girl, or Sergio Valente Doll. I do not have much information on these dolls at this time. I might be interested in purchasing some of these dolls or at least try to help you figure out what you have--so send me an E mail.
Does your doll look/sound like what was described? GREAT! Please scroll down to see which doll you have! Each doll has different clothing names. Click on the name to match the outfits with the dolls.
Click HERE if you have a Glamour Guy
Click HERE to go to Accessory Page
The Original 5

JESSIE -- Blonde hair, bangs, eyes brown, no eye shadow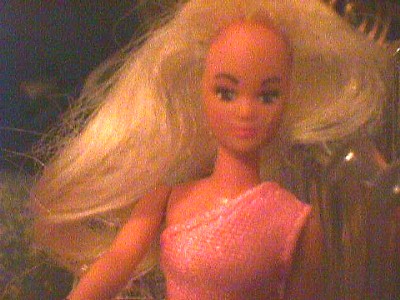 SHARA -- Blonde hair, no bangs, eyes dark blue, no eye shadow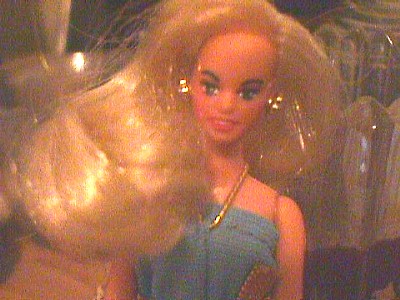 LONI -- Red hair, bangs, eyes dark blue, no eye shadow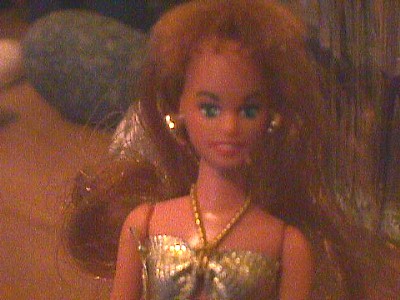 JANA -- African-American, no bangs, eyes brown, no eye shadow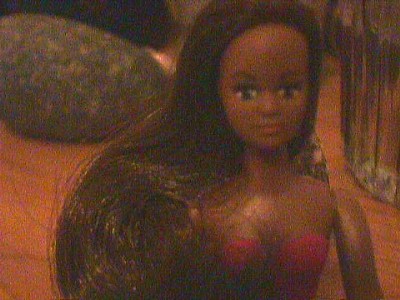 DANNI -- Brown hair, no bangs, eyes brown, no eye shadow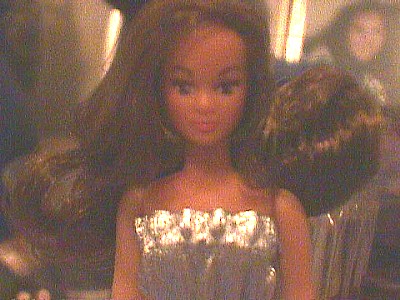 The Later Edition Gals
BLAIR -- African-American, bangs, no eye shadow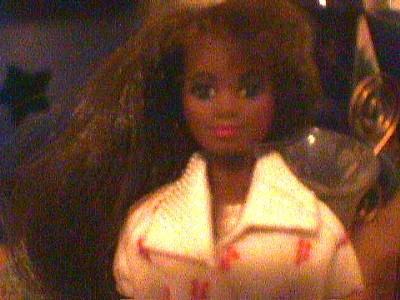 ERIN -- Brown hair, bangs, eyes turquoise, blue eye shadow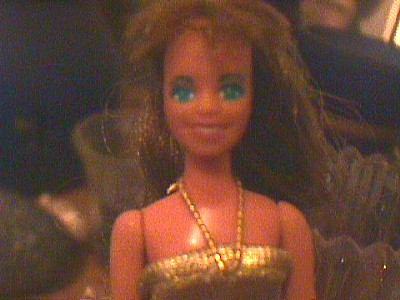 VANESSA -- Blonde hair, no bangs, eyes blue, turquoise eye shadow